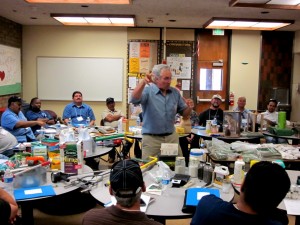 We offer both public workshops and customized, private workshops for Landscape Professionals.  For the latter, we customize our workshops based on a site visit and the specific needs of our clients.  All workshops get approved credit DPR & ISA credit when appropriate, for your ongoing educational requirements.
Our goal is to deliver workshops that are hands-on, practical and entertaining for a fun learning experience for our attendees.
Our public workshops are listed on our blog as they become available.
To learn more about custom workshops, call or email Michael Baefsky at 925.254.7950 or treesbugsdirt@gmail.com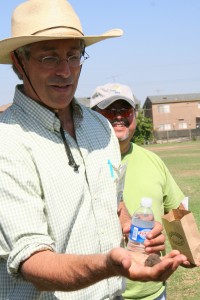 Typical topics:
Integrated Pest Management (IPM)
Sudden Oak Death
Weed Control
Plant Diseases
Yellow Jackets
Pesticide Use & Safety
Gophers & Ground Squirrels
Tree Risk Assessment
Bees (European Honey Bees, Native Bees, Bee Habitat & Ecology)
Soils Fertility including salinity problems and recycled water utilization
Deer
IPM for buildings and grounds