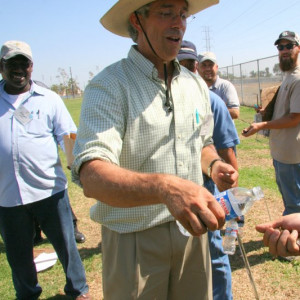 Looking for ways to train landscape employees that really engage?
Upgrading workplace health and safety in the landscape?
Wanting team-building activities that teach creative thinking and innovative problem solving?
Wondering if anybody does exciting hands-on workshops in environmental landscaping?
Tired of boring, passive, classes that put you and your work force to sleep?
Searching for exciting, interactive, landscape workshops that also provide Continuing Education Units?
We have been providing classes, workshops and seminars to landscape design, maintenance, installation & personnel & management since 1985. Our trainers are professionals that excel in communicating complex information to diverse audiences. We provide practical and extremely entertaining workshops that meet audience interests and needs; the best way to learn!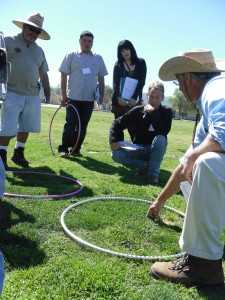 A primary focus of our Integrated Pest Management & Plant Health Care workshops is health and safety on the ground. University based research is incorporated into curriculum that considers how to maintain safe and healthy working conditions while solving plant problems that require environmental interventions. We don't just teach people how to kill organisms that they don't like or their supervisors tell them to get rid of, we create hands on exercises that teach thinking and doing skills about the least toxic methods.
One of our specialties is developing and facilitating hands-on, interactive group based workshops. Activities are fun and and build shared skills. We use basic and some slightly more complicated tools and methods to demonstrate ecological thinking and deepen knowledge about the "why" and the "how to". As we tired of putting on classes and seminars that people were barely awake for, we realized that putting real tools into people's hands had a transforming affect on their thinking and doing.
Contact us to schedule a private workshop or learn more about our public offerings.  Watch our Blog for announcements of upcoming workshops that are offered for the public.