Nursing a secret love of dirt?  Crave getting dirty and exploring the mysteries below ground?  Spring semester 2016 I'll be teaching a 2.83 hour per week class on Thursday afternoons-evenings 3:30-6:20 in OH-101.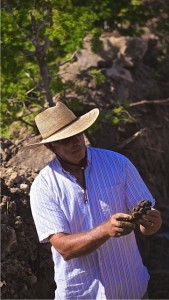 It will be a hands-on interactive laboratory and field course, with experiential practical exercises that will reinforce and teach the key elements of soil science and management.
The course is transferrable to California State Universities.  It is the companion to a lecture class being taught by Bethalynn Black, which is a prerequisite for the lab class, or can be taken concurrently.
For a preview of possible activities and topics, view last year's text for the course Science Lab Soil Manual